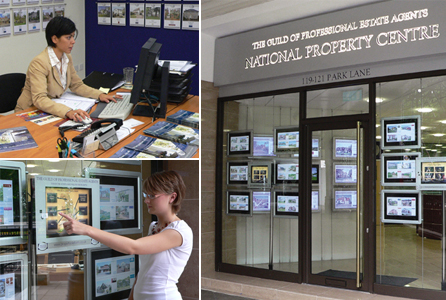 Associate Office:
121 Park Lane
Mayfair
London
W1K 7AG
Tel: 020 7079 1458
The Guild's offices on Park Lane provide a unique National Property Centre
• With over 2000 sq ft of showrooms, the National Property Centre is prominently situated at the top of Park Lane in Mayfair, near Marble Arch.
• Featuring approaching 30,000 properties for sale across the UK and thousands more from around the world.
• Using state of the art touchscreen technology, property is at the fingertips of thousands of potential buyers 24 hours a day, 7 days a week.
• Accessing the lucrative London and international investor markets.
• The combination of a world class address and brilliant technology.